Special Recognition Awards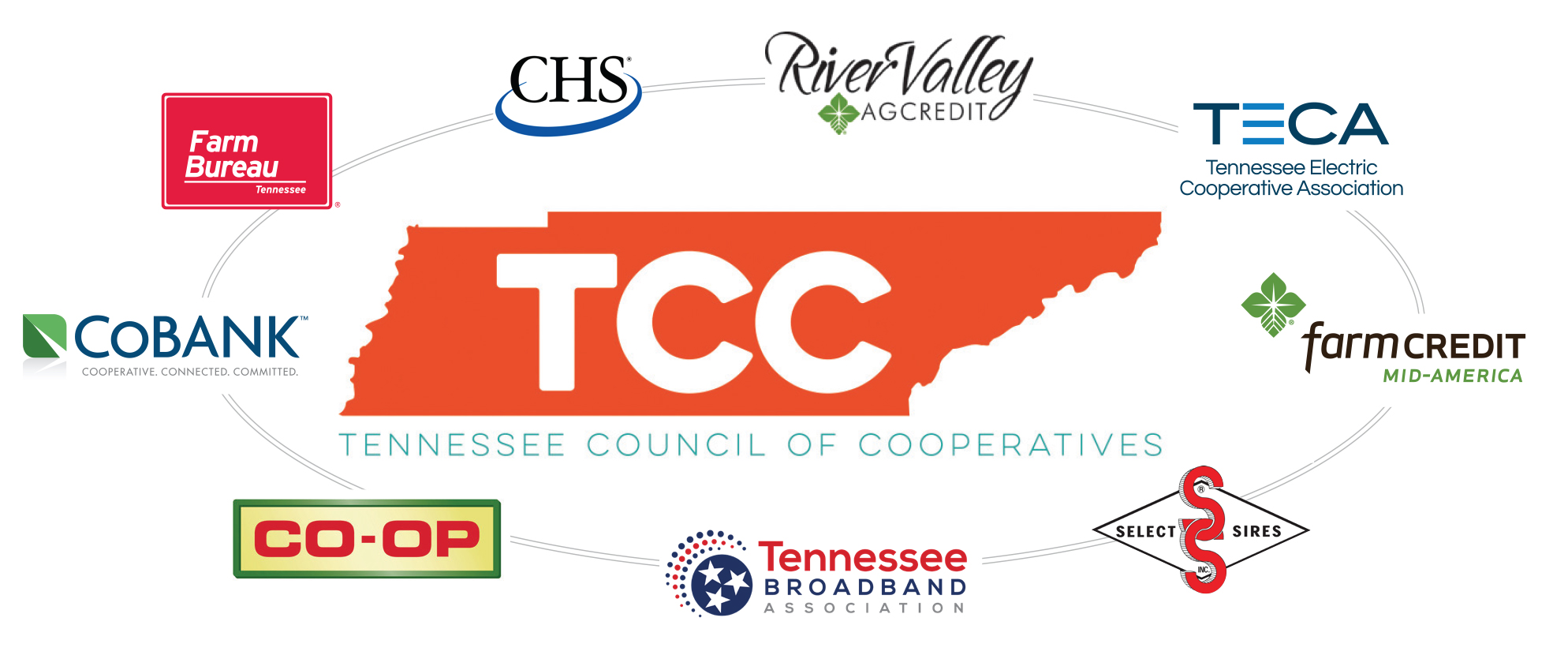 The Tennessee Council of Cooperatives (TCC) is a non-profit organization established to promote "the cooperative way of business" through education and promotion of all types of cooperatives.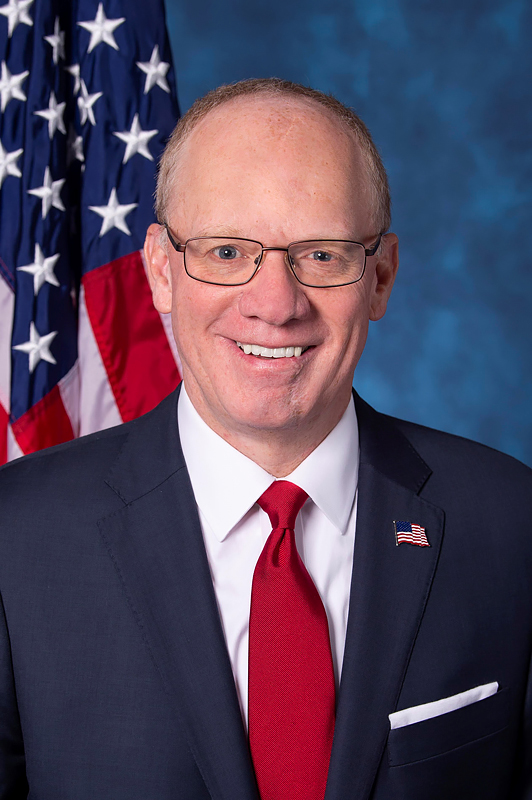 John Rose ~ 2021
Rep. John Rose is currently serving his first term in Congress- representing the sixth district. As a lifelong Tennessee resident, he grew up working with his father on their family farm in the Temperance Hall community in DeKalb County and today, with his wife Chelsea and son Guy, he continues his family farm's 240-year legacy. Congressman Rose sits on the House Financial Services Committee where he is working to roll back the burdensome federal regulations forced on local community banks across the Sixth District and to protect small businesses' access to capital.
He remains the owner and president of Boson Software, LLC and prior to serving in Congress, he served as Commissioner of Agriculture for the State of Tennessee and chairman of the Tennessee State Fair Association. John graduated from Tennessee Technological University in Cookeville with a Bachelor's Degree in Agribusiness Economics. He went on to complete his Master of Science in agricultural economics at Purdue University and his Juris Doctorate at Vanderbilt University.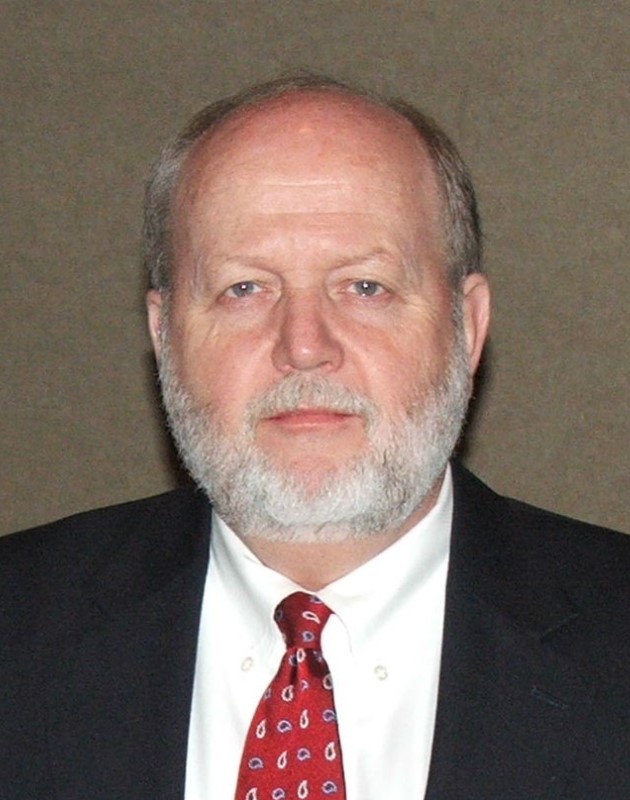 Greg Anderson ~ 2020
Greg Anderson was born, raised, and still lives in the Tip Top Community of Bledsoe County near Pikeville, Tennessee. He grew up hauling hay, riding horses, swimming in farm ponds and creeks, and engaging in occasional cob fights with the other Tip Top boys. Greg was educated in the county school system and was active in 4H and FFA. He served as President of the Bledsoe FFA Chapter and competed on its Parliamentary Procedure Team. After graduating from Bledsoe County High School, he was trained in electronics at what is now the Tennessee College of Applied Technology at Crossville before going to work for Bledsoe Telephone Cooperative. Greg finished his 44-year stint as the Cooperative's GM. He represented Tennessee's Telephone Cooperatives on the Tennessee Council of Cooperatives' Board of Directors for 17 years and served as the council's president two terms. Greg and Brenda, his wife of 50 years, have 4 children, 6 grandchildren, and 2 great-grandchildren.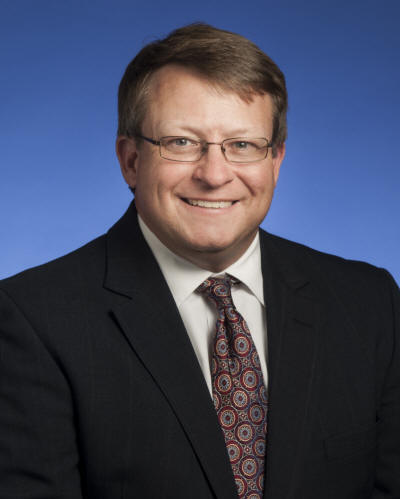 Jai Templeton ~ 2019
Former Tennessee Commissioner of Agriculture
Jai Templeton was appointed by Governor Bill Haslam and sworn in as Tennessee's 37th Commissioner of Agriculture in May 2016. Prior to joining the department as Deputy Commissioner in June 2011, he served as mayor of McNairy County, leading that county's successful efforts to reduce debt and increase fund balances without raising taxes during the economic recession. He is a sixth generation farmer producing grain, cotton, hay, timber and cattle in McNairy and Hardin Counties.
As county mayor, Templeton also served on the UT Martin-McNairy County Center Advisory Board, the West Tennessee Railroad Authority, the West Tennessee River Basin Authority, the Southwest Tennessee Development District Executive Board and the Southwest Tennessee Human Resources Agency Board.
He is a former county commissioner and former president of the McNairy County Chamber of Commerce, where he helped form the McNairy Regional Alliance to focus on economic development in the area.
Read more
From 1995 to 2003, he served as a field representative for former U.S. Representative Ed Bryant, covering the rural portion of Tennessee's Seventh Congressional District. He also served as a delegate to the 2004 Republican National Convention.
He has a bachelor's degree in Business Administration from Union University in Jackson, Tenn., and he is a graduate of the Nashville Auction School and UTM WestStar, Leadership McNairy County and AgStar professional development programs.  He is also a graduate of the UT Certified Public Administrator program and Tennessee Government Executive Institute.
He is a member of the Agricenter International Board of Directors, the McNairy-Chester County Cattlemen's Association, the McNairy County Forestry Landowner's Association, the Tennessee Farm Bureau, the Stantonville Community Club, Masonic Lodge #338, O.E.S. Chapter #330, the National Cattleman's Beef Association, Memphis Ag Club, Mid-South and First Farmer's Cooperative and a former board member of the Tennessee Cattlemen's Association.
Jai is a member of the First Baptist Church of Adamsville where he has taught Sunday School and served on the Finance Committee.  He is a member of Gideon's International and a former member of the Shiloh Baptist Association Executive Committee.
He and his wife, Allison, reside on the family farm in Stantonville, Tenn.  They have three children Canon and Eliza Smith, Mycaela Rhodes and husband, Alex.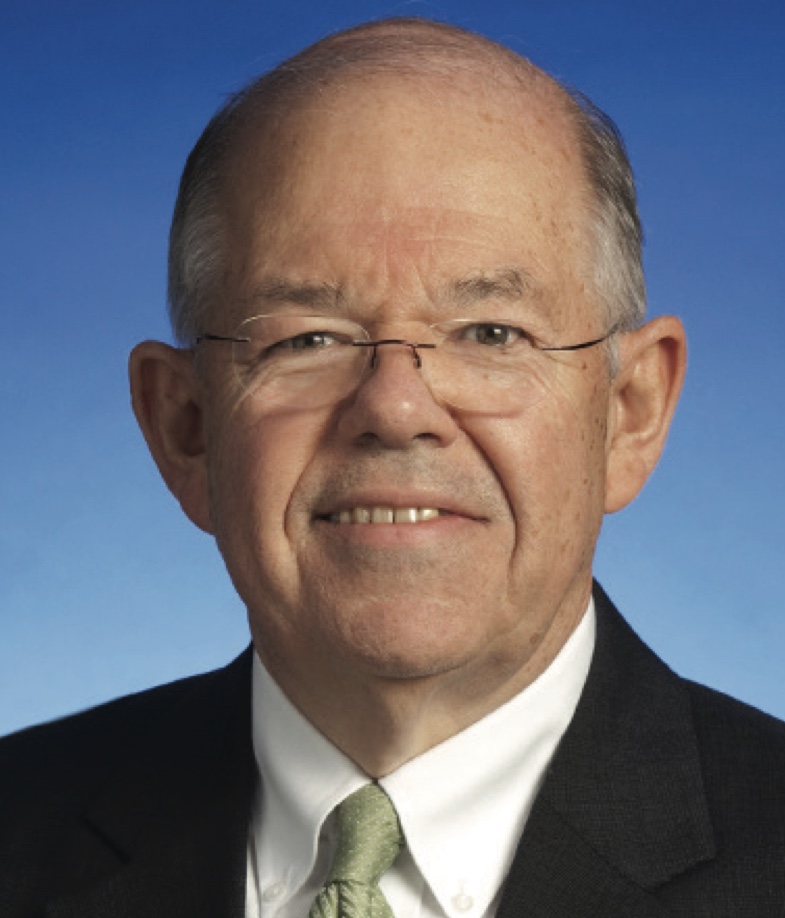 Julius Johnson ~ 2018
Columbia, Tennessee
Former Tennessee Commissioner of Agriculture
The recipient of the 2018 TCC Special Recognition Award is Julius Johnson, former Tennessee Commissioner of Agriculture and longtime administrator of Tennessee Farm Bureau. Mr. Johnson joins only six others who have received this recognition from the Council:  Cotton Ivy, Tom Purkey, Jerry Kirk, Dan Wheeler, Joe Jackson and Ricky West.
Julius Johnson grew up in the Forbus Community of Fentress County, near the Tennessee-Kentucky border in what many know as Alvin "Sergeant" York country. He was active in 4-H and was a member of the state winning 4-H land judging team along with former Farm Bureau President, Lacy Upchurch, earning a trip to the national contest in Oklahoma.
Read more
Julius attended The University of Tennessee at Knoxville earning a BS  degree in 1970. Upon graduation, he started his career with Tennessee Farm Bureau as an insurance agent in Morgan County. He rose through the ranks with Farm Bureau during his 37 years serving the last 15 of those years as the Chief Administrative Officer.
Gov. Bill Haslam appointed Johnson to serve as Tennessee's 36th commissioner of agriculture in 2011, from which he retired in 2016.
Johnson has served on the University of Tennessee Agriculture Development Board, the Maury County Chamber of Commerce Board of Directors, the Maury County United Way Board of Directors, the Maury County Vision 2020 Board of Directors and as president of the Maury County University of Tennessee Alumni Board.  He is a Kiwanian and has served as past president of the Middle Tennessee Council of Boy Scouts.
Julius and his wife Karen have two children. They reside in Columbia, TN and are members of the Columbia First United Methodist Church.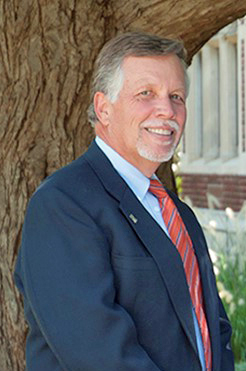 Ricky West ~ 2017
New Tazewell, Tennessee
Farm Credit – Mid  America
The recipient of the 2017 TCC Special Recognition Award has an inspiring history with cooperatives and the Tennessee Council of Cooperatives, having spent over 20 years as a Tennessee Council of Cooperatives board member serving in various roles including Secretary/Treasurer.
Ricky West was born and raised in New Tazewell, Tennessee.  Ricky and his wife Donna, his high school sweetheart, live just ¼ of a mile from where he grew up.  They have two adult sons.
Read more
Ricky attended The University of Tennessee at Knoxville with every intention of becoming an agriculture teacher, but decided that was not his long-term calling. Upon graduation, he went to work for the Production Credit Association.  That was July 1st, 1981, and he somewhat reluctantly recalls, that interest rates at that time had climbed to almost 15 percent so loaning money at that time had some challenges!   It would be almost five years before those rates would drop below 10 percent.
During the 1980's PCA and the Federal Land Bank consolidated, and Ricky continued to work in various roles for the next 30 years at Farm Credit Mid-America branches in East Tennessee and South East Kentucky.  His contribution to our cooperative is noted by the many friends, acquaintances, and members he helped along the way.  "He sets expectations high," said one co-worker at Farm Credit.  "He's extremely knowledgeable in many areas, but particularly in Agricultural Credit" added another.
As a Senior Special Accounts Loan Officer, he uses those credit skills to help our members and their operations, work through financial challenges.  He's involved within his community with the local Livestock Association and an avid supporter of 4-H.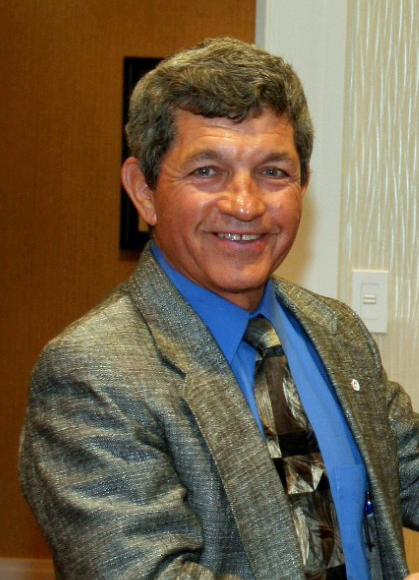 Joe Jackson ~ 2016
Nashville, Tennessee
Tennessee Electric Cooperative
Joe was reared on a farm in Virginia and was very involved in 4-H and FFA at an early age. He holds a B.S. degree in Agriculture Education from Virginia Tech University.
He served aboard two nuclear ships in the United States Navy in the Nuclear Submarine Service.  His submarine duty included 84 days underwater without seeing any daylight.  He signed up and was known as a "Navy Diver" for his ship.
Read more
After returning home from his military service, Joe secured a job with Ft. Loudoun Electric Cooperative in Vonore, Tennessee and worked as their Director of Member Services for 14 years.
In 1991, Joe moved to Nashville to serve as the Director of Youth and Member Relations for the Tennessee Electric Cooperative Association (TECA).  TECA is the statewide association of all Electric Cooperatives.  Joe served TECA for 20 years. He retired in January 2012.
Joe is co-founder of the Tennessee 4-H Electric Camp and has served on numerous committees and boards including the Tennessee Council of Cooperatives and the TN Agricultural Museum.
Joe worked in some capacity of the electric cooperatives system for 34 years, making a difference in every cooperative he touched and in lives of many youth across the state. He has a passion for the cooperative system and has been an avid supporter of the Tennessee Council of Cooperatives.
Since retirement Joe has not rested on the front porch.  He has hiked the entire Appalachian Trail starting in Springer Mountain GA in Mid-March ending at Mount Katahdin, Maine in September.  The distance of the trail varies from year to year but it is approximately 2,168 miles.  Was he finished?!  Not quite, he then dropped the back tire of his bicycle in the Atlantic Ocean and rode across the entire United States for a total of 4,321 miles.  He has been on an African Safari and sailed on a Caribbean Cruise.
Joe and his wife Sue live in Nashville, they have 5 children and 11 grandchildren and they are active members of the South End United Methodist Church in Nashville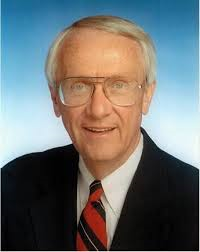 Dan Wheeler ~ 2015
Columbia, Tennessee
Former Tennessee Commissioner of Agriculture
Dan Wheeler grew up on a family farm in the Crab Orchard community of Cumberland County.  After graduating from the University of Tennessee in 1964 with a degree in Agriculture, he embarked on a 30-year career with the Tennessee Farm Bureau serving first as an insurance agent in Marion and Sequatchie Counties and then as a regional field representative in the Cookeville area.  He later became the Director of Government Affairs before serving as the Chief Administrative Officer for the Farm Bureau Federation for 12 years.
Read more
In 1995 he became the 32nd Commissioner of Agriculture under Governor Don Sundquist.  As Commissioner, he created the Governor's Council on Agriculture and Forestry and led the development of 38 comprehensive and key initiatives to help build Tennessee's agriculture and forestry industries.  His efforts supported the development of an agribusiness initiative within TDA, the creation of the Center for Profitable Agriculture, the creation of the UT Forest Products Center, development of an international marketing initiative within TDA, support for biotechnology research and support for new marketing opportunities and multi-agency collaborations. While serving as Commissioner, he also provided leadership and support to the Boll Weevil Eradication program, certification of Tennessee's 160,000-acre state forest system and establishment of the TDA Ag Crimes Unit.
In 2002, he became the Director of the Center for Profitable Agriculture and provided leadership to the Center's educational outreach programs in value-added agriculture, direct marketing and agritourism.  He has served on the Board of Governors of the University of Tennessee National Alumni Association, UT Institute of Agriculture Development Board, UT Board of Trustees, State Board of Regents and the Tennessee Board for Economic Growth.  He is also a member of the Tennessee Farm Bureau and the Duck River Electric Membership Cooperative.
He retired in 2007 and resides in Columbia with his wife of 49 years, Carol.   Dan and Carol are involved in their church and community activities, and they still manage to find time for fishing and golf.  They have two sons, Jim who lives with his family in Johnson City, Tennessee and David who lives with his family in Bowling Green, Kentucky.  Dan and Carol enjoy spending time with family, friends, their 5 grandchildren and travelling.
Dan Wheeler has been involved with the leadership, support and development of Tennessee Agriculture.  He has been influential in the development of rural communities and agribusiness.  Many things can be said of his accomplishments over the years – but there is one statement that really sums up his many accomplishments and point to the well-deserved honor of the TCC "Special Recognition Award:"  "One of his most significant legacies will be that of building partnerships and cooperation between producer groups, government, education and agribusiness.  One of his top strengths has always been his ability to bring people together to make things happen."  Dan Wheeler believes in Tennessee Agriculture…he believes in Tennessee's rural communities…and he believes in Tennessee Cooperatives.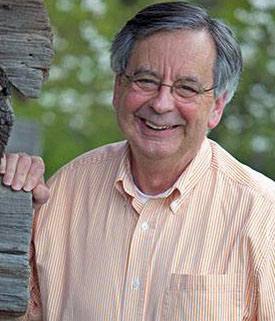 Jerry Kirk ~ 2014
Editor of the Tennessee Cooperator, Retired
Editor of The Tennessee Magazine, Retired
Jerry was born and raised in the Whitesburg community of Hamblen County in East Tennessee.  He graduated from the University of Tennessee in 1961 with a degree in journalism. After a four-year enlistment as an Air Force information specialist, he returned to Tennessee.   In 1969, he was hired as informational representative for the Tennessee Department of Agriculture and moved to Nashville, where he met and married his wife Jane.
Read more
In 1973, Jerry became editor of the Tennessee Cooperator, the award-winning membership publication of Tennessee Farmers Cooperative.  He later served as editor of The Tennessee Magazine, the member publication of the state's electric cooperatives.  He returned to the Cooperator in 1990, where he stayed until he officially retired in April 2001.
After retirement, Jerry served two terms as the Executive Secretary of the Tennessee Council of Cooperatives and continues as a contributing writer to the Cooperator, including his "As I Was Saying" column.  He also continues to assist in editing both the Tennessee Cooperator and The Tennessee Magazine.
In 2012, Jerry received the James B. Walker Cooperative Spirit Award, Tennessee Farmers Cooperative's highest honor given to an individual whose contributions have had a positive and enduring impact on Tennessee's farmers, Tennessee agriculture and the cooperative system.
The Tennessee Council of Cooperatives recognized Mr. Kirk during their Young Leaders Conference in 2014 for his many years of dedicated support of rural cooperatives and service to agriculture and the citizens of Tennessee.
Jerry is a master "Wheel of Fortune" player, an avid connoisseur of "The Andy Griffith Show" and a diehard Tennessee Volunteers fan.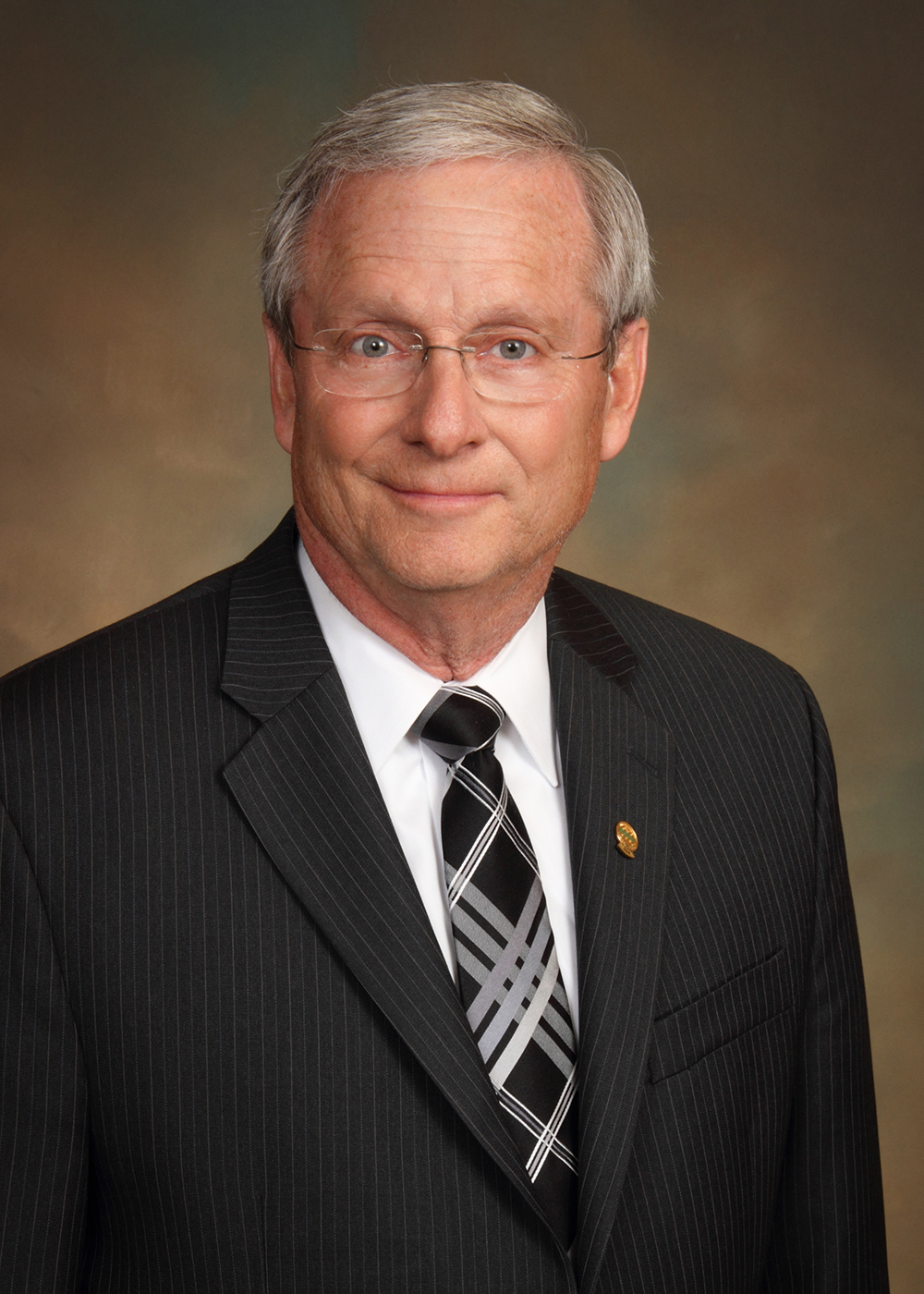 Tom Purkey ~ 2013
Donelson, Tennessee
Executive Vice President and General Manager (Retired
Tennessee Electric Cooperative Association
Tom Purkey retired as executive vice president and general Manager of the Tennessee Electric Cooperative Association on January 13, 2012. He had served 24 years in that position representing the twenty three electric cooperatives in Tennessee. Prior to that position, he was general manager of the Plateau Electric Cooperative in Scott County.
Read more
Tom says one important fact he has learned is, that life is made of relationships. No matter what your profession, religious background or leisure activities, the most effective way to accomplish your goals is through relationships. He said he could have done nothing on his own without the competent staffs that had assisted him in his work.
The Tennessee Council of Cooperatives recognized Mr. Purkey during their Young Leaders Conference in 2013 for his many years of dedicated support of rural cooperatives and service to agriculture and the citizens of Tennessee.
In retirement, Tom and his wife Sharon, plan to spend lots of quality time with their grandchildren. He is a member of Donelson Church of Christ, where he has served as elder for the past 14 years.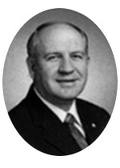 L. H. "Cotton" Ivy ~ 2012
Decaturville, Tennessee
Tennessee House of Representatives 1989 to 1995
Former Tennessee Commissioner of Agriculture
L. H. " Cotton" Ivy lives in Decaturville, Tennessee, and represented Decatur, Perry, Wayne, and Henderson Counties in the Tennessee House of Representatives from 1985 to 1988.  He was appointed commissioner of agriculture by Gov. Ned McWherter serving from 1989 to 1995.
Read more
He has been active in a number or organizations such as: Gideons; Country Music Association; American Federation of Television and Radio Announcers; National Speakers Association; DAV; NARAS; International Platform Association; SESAC; Farm Bureau; St. Jude Coon Hunters and the UT Alumni Association.
Ivy has served as president of the Southern Association of State Departments of Agriculture, member of the board of directors for the National Association of State Departments of Agriculture, president of the Southern United States Trade Association, and a member of the board of trustees for the University of Tennessee.
The Tennessee Council of Cooperatives recognized Mr. Ivy during their Young Leaders Conference in 2012 for his many years of dedicated support of rural cooperatives and service to agriculture and the citizens of Tennessee.
 He and wife Pat live in Decatur County and have four sons, six grandchildren, and four great-grandchildren.